DCCconcepts
About DCCconcepts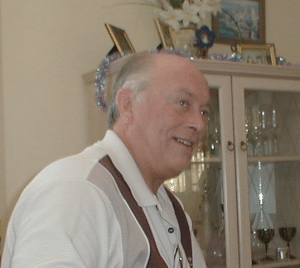 "About us" always seems a throw-away title for anything, but we'll do the best we can to tell you about DCCconcepts - who we are, what we do and how we think, because first and foremost, good relationships are at the core of everything that we do.
The Company:
DCCconcepts itself revolves solely around model railways and the equipment, tools, techniques and special items that, combined with good information, a will to do it well and a little practice, make it possible to turn any model into something very special. Any business is simply the sum of its people's abilities and attitudes. While our people all have appropriate "life skills" to move the company forward, DCCconcepts was founded by a modeller (
Richard Johnson, pictured
) and as we have grown, we have also made sure that all new staff bring to the company a constantly widening range of modelling skills and experience. We all love the hobby and we care about quality in modelling - we love to teach and help too. At the same time, we understand that modellers have different skill levels, knowledge and depth of experience, so we never judge and remain ready to offer help where needed.